Great news! I've been asked quite a few times where to find engravable metal to use with the
Chomas Creations engraving tip,
and here it is! Karen Hamski told me all about
Ohax Industries, Inc
.and they have tons of colors and sizes of these metal tags that are made out of aluminum so they are nice and light weight! If you are interested in a 21 piece sample pack for $16.50 check it out here...
sample pack
. And the owner says he will work with us crafters if we have special sizes we would like. I asked him about smaller sizes for dog tags and he is getting on it! This was my first try at a tag with these aluminum tags, a tag to go on my son's basketball bag. I did delete my phone number on this, there are no marks on the tag as they all come with a protective cover. The font I used on this tag is called Campbell.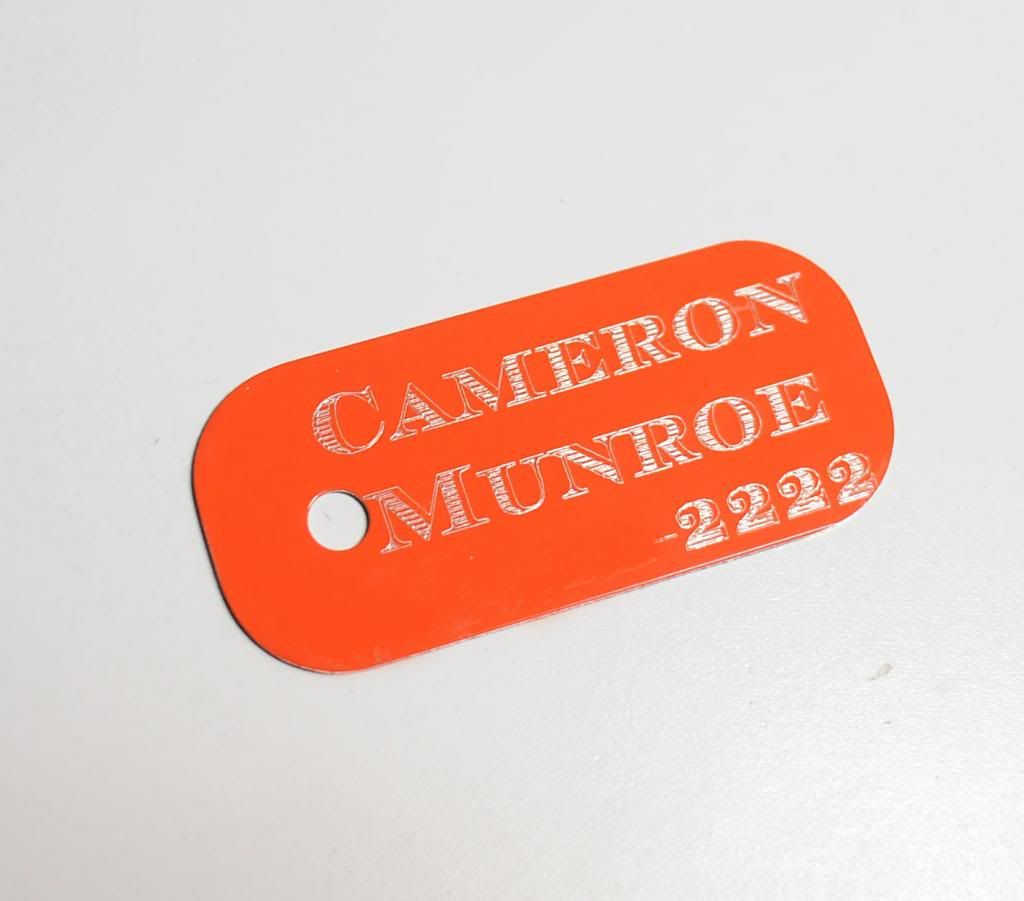 So who wants to know how I got the engraving on that tag to line up? Well have I got a tutorial for you!
First create your rectangle, circle, square or another easy shape to recreate in Studio. In a few days I will have a tutorial for what to do when you really want to engrave on an object that is an odd shape.
The tag I am using is 2x3 inches. Put that on your virtual mat. **Notice how I am not putting the tag too close to where the rollers are going to be, I have it moved over 2 inches. You may even need to center your tag to get the best engraving possible. This just worked for me. If it ends up close to or under the rollers, it will not work.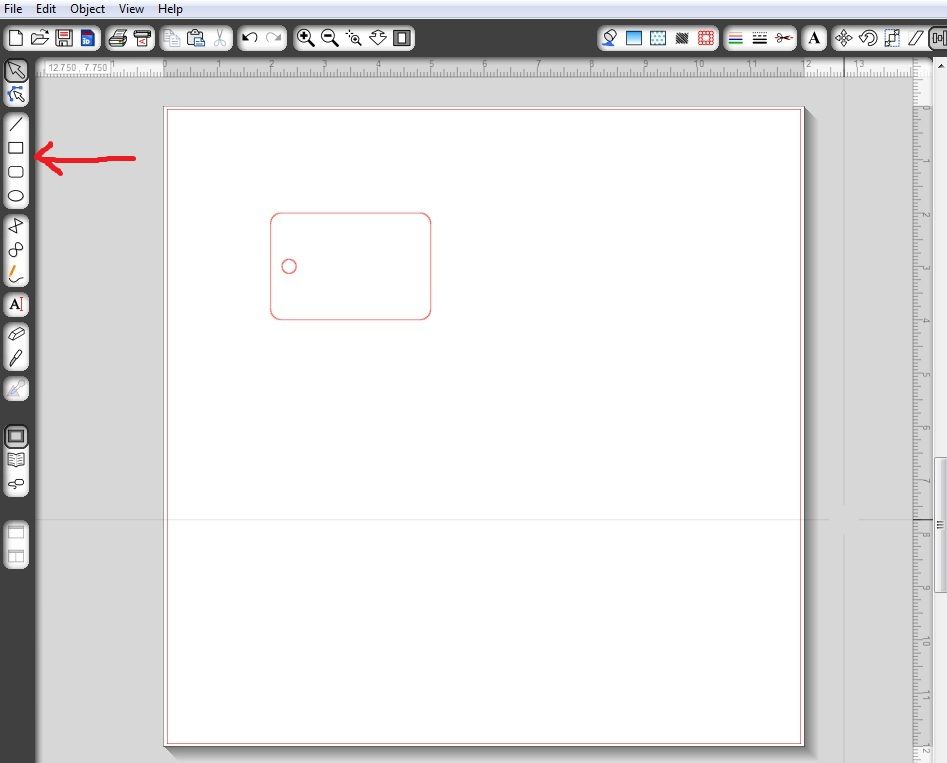 I use glue dots on the back of my tag to hold it in place on my mat. **You can try a test cut or draw the rectangle shape before you add your tag to the mat if you are nervous (this is optional, you can just add the tag to your mat lined up with your virtual mat, but this may save some frustration in the end, and it is pretty quick!)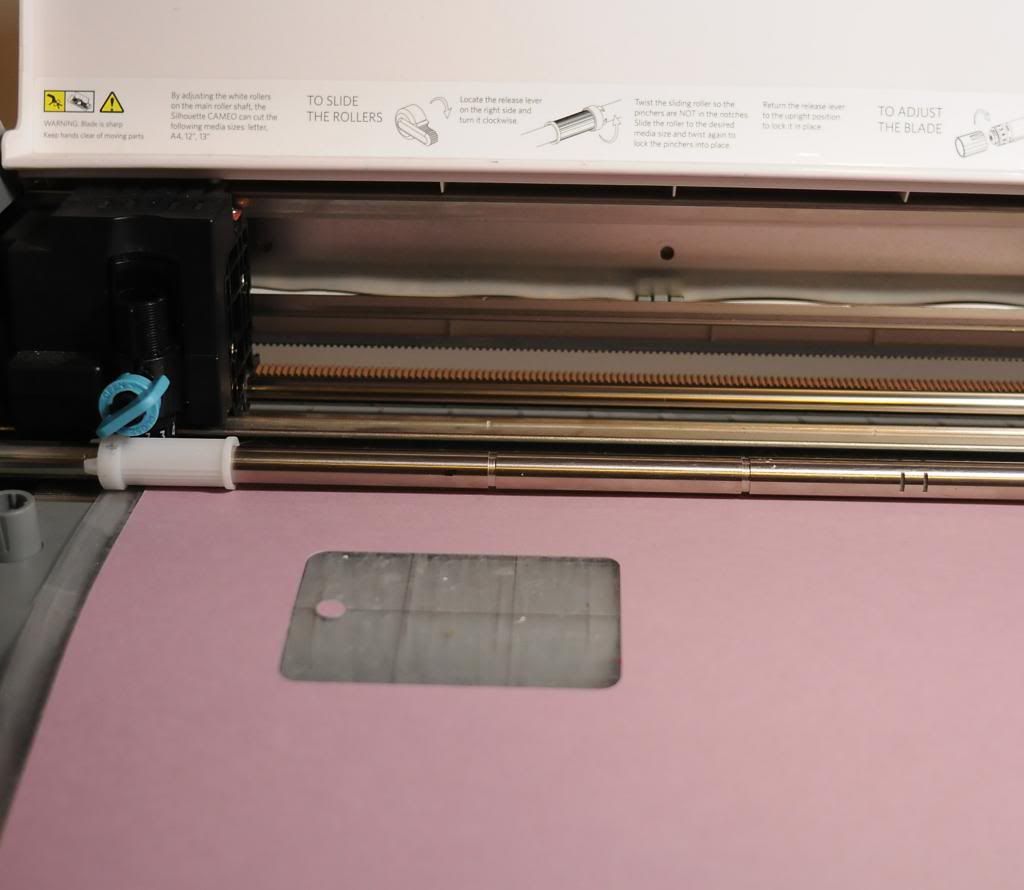 Now I want to turn off the cut lines for when I am engraving. To do this first click on the image of the scissors (1), then click on your image, in this case the tag & small circle (2), and then click on no cut (3). You can see the design I am going to be engraving on this image.
You can add any text or designs you would like to the Silhouette Studio file.
Now add the
Chomas Creations engraving tip
to the Cameo. I used a thickness of 33, a speed of 4, and checked double cut and let the machine do its work!
And here is the tag completed. This is the silver super mirror.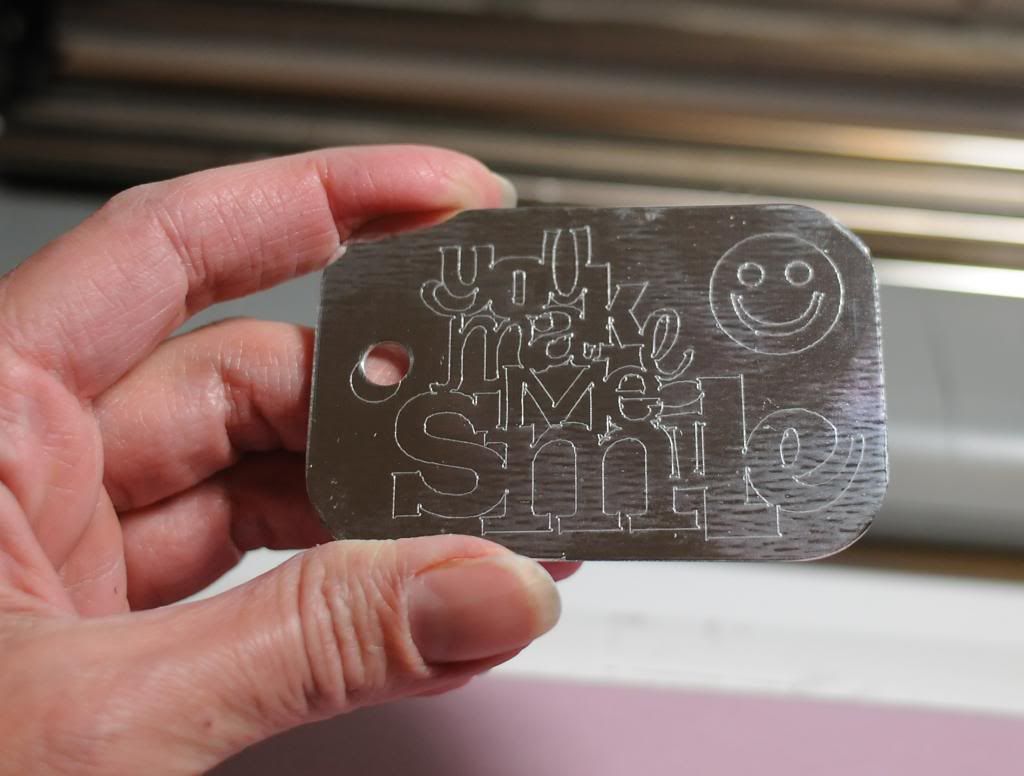 Now when my youngest son saw this tag, he had to have his own. Here is Jack's tag. This font is 101!Block letterz. You can find a bunch of amazing fill fonts on Kay's blog Creative Someday here...
Fonts 1
Fonts 2
Here is another tag I did on the bright brushed gold.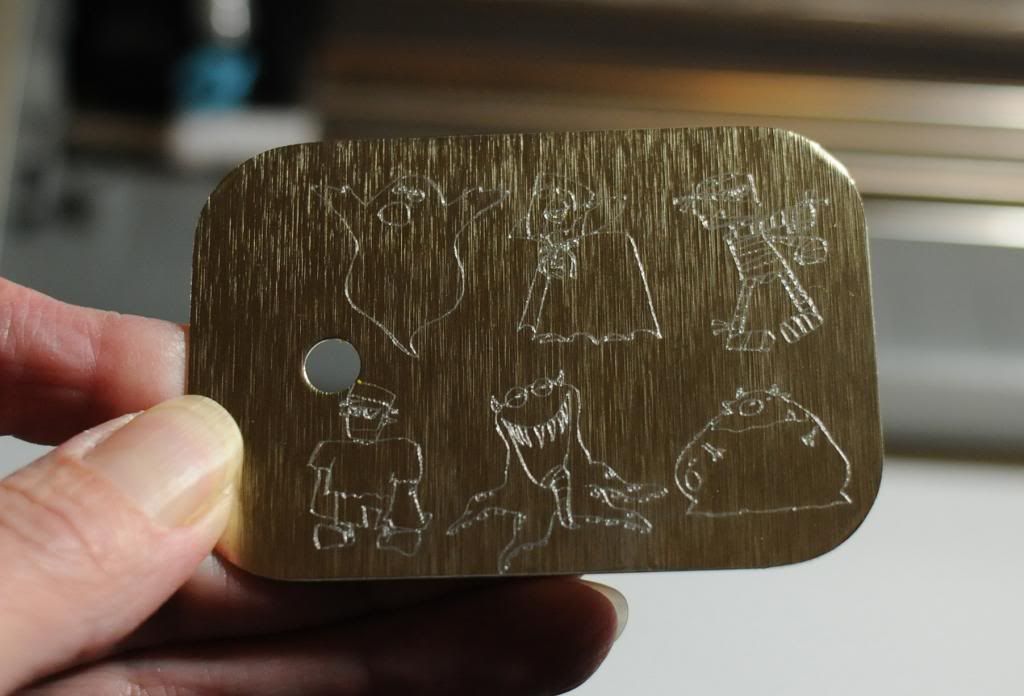 And 2 more tags on super mirror gold (left) and gold anodized (right).
And another one as Jack keeps on asking for them! He took them all to bed with him the first night hehe! This font is No Parking.
Like what you see? Leave a comment to let me know!